Points de Levage
---
Inertia helps you get greater visibility on all of your rig lifting pad eyes by offering a comprehensive survey covering the identification and marking of individual lifting pad eyes, the confirmation of expected strength and the inspection of the condition.
As far as this type of work can be provided at any time, it is quite common for our clients to opt for this service as an addition to an initial requirement for drilling structure inspection. In this case, the same inspection team would be performing this additional work scope sparing client for further mobilization costs.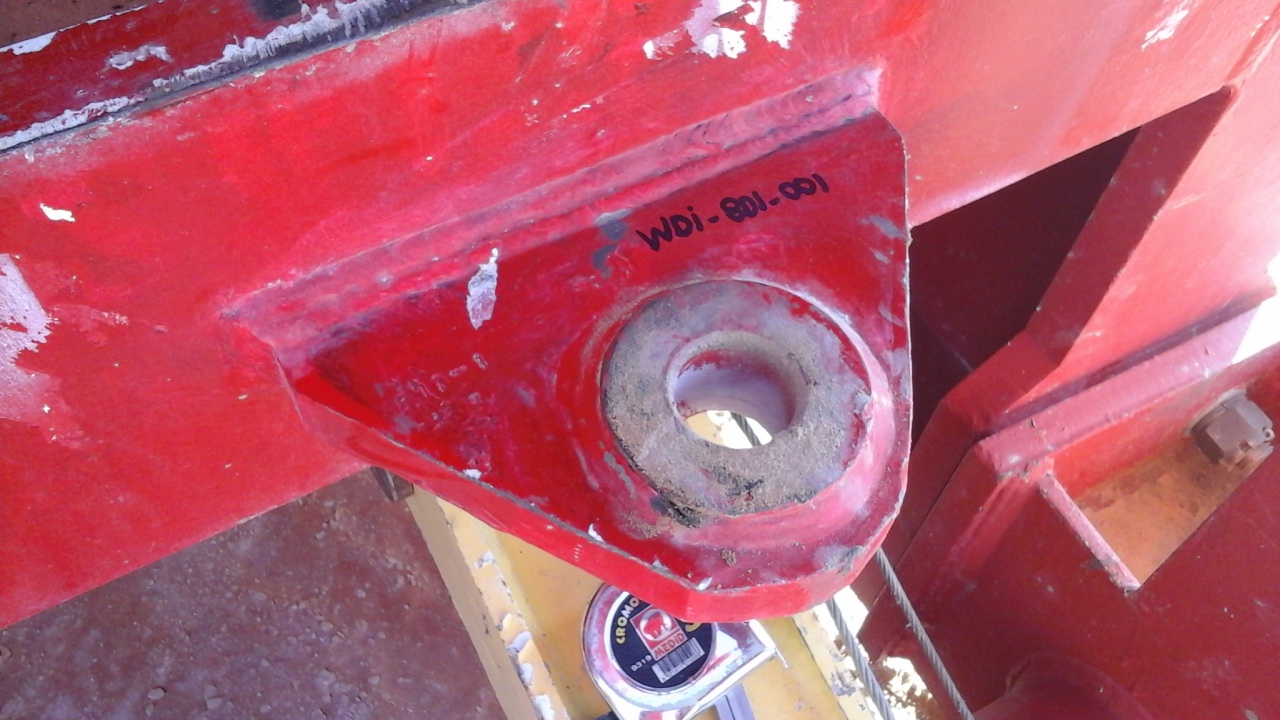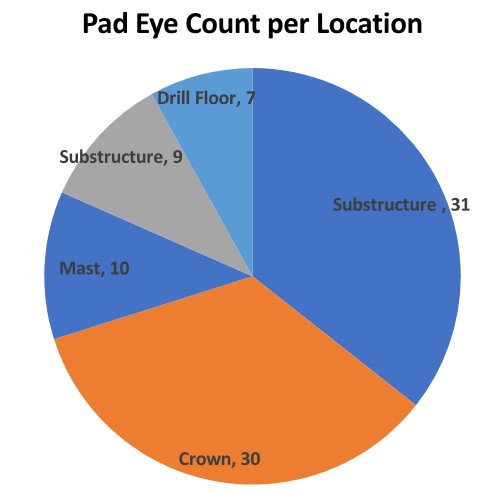 Similarly to all of Inertia's site inspection services, Lifting Pad Eyes surveys are supported by the use the SRF Integrated Solutions©™ that is configured to create from scratch a complete inventory of lifting pad eyes through the drilling rig. As an internet signal may not be available in all rig location, such work scopes can be performed offline and all gathered data be uploaded to the system while back within reachable signal.
The illustrated Lifting Pad Eye register report is generated automatically, and a copy of the draft report is issued to client on a daily basis allowing client's operations and maintenance teams to attend to any possible remedial action in a timely and accurately tracked manner.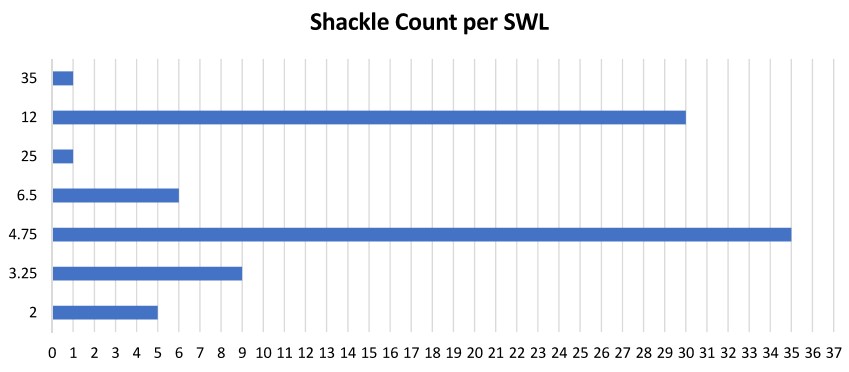 Regular issues overlooked during 6 monthly pad eyes NDT's
Although lifting pad eyes are subjected to 6 monthy NDT inspections to confirm the condition of the welds, these critical elements may suffer from various issues not falling under the scope of NDT contractors. Typical issues found by our teams after completion of MPI were off-plan bending, load bearing on hole, cracks and damages at the radius, etc.
INERTIA's lifting pad eyes register campaigns incluse the visual inspection of each lifting pad eye, systematically, one-by-one, at as per an internal pre-defined check list.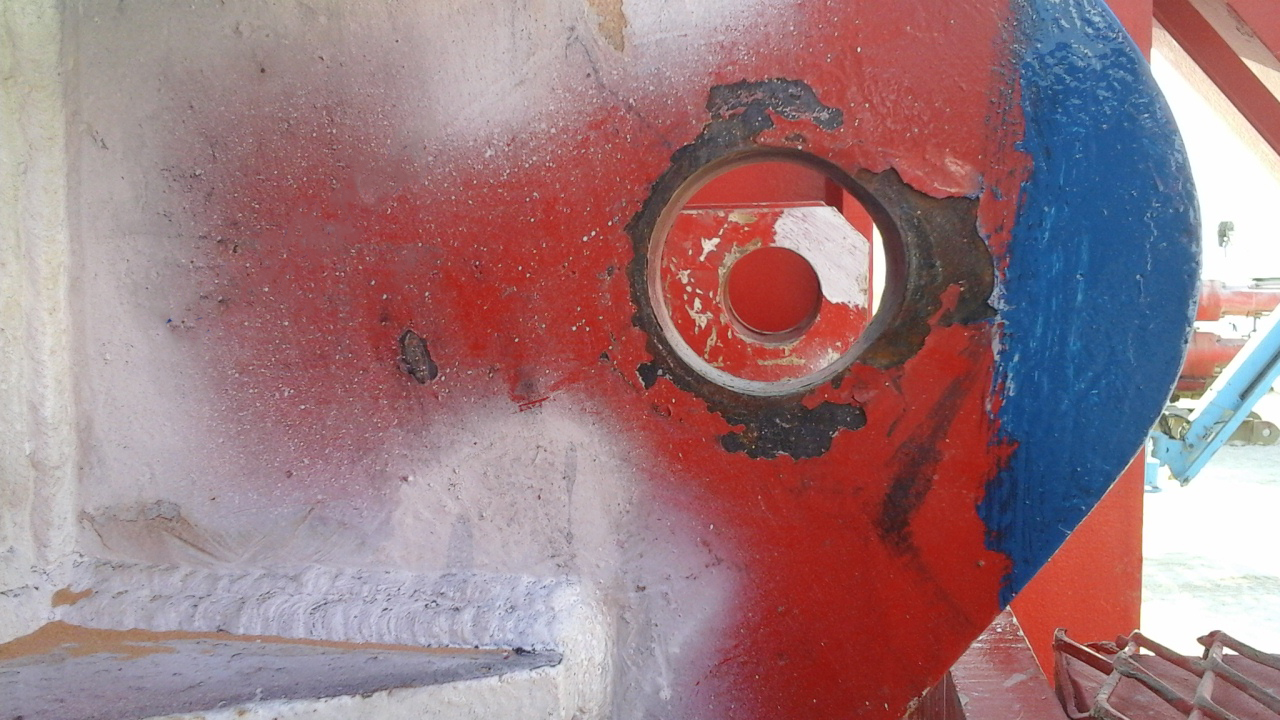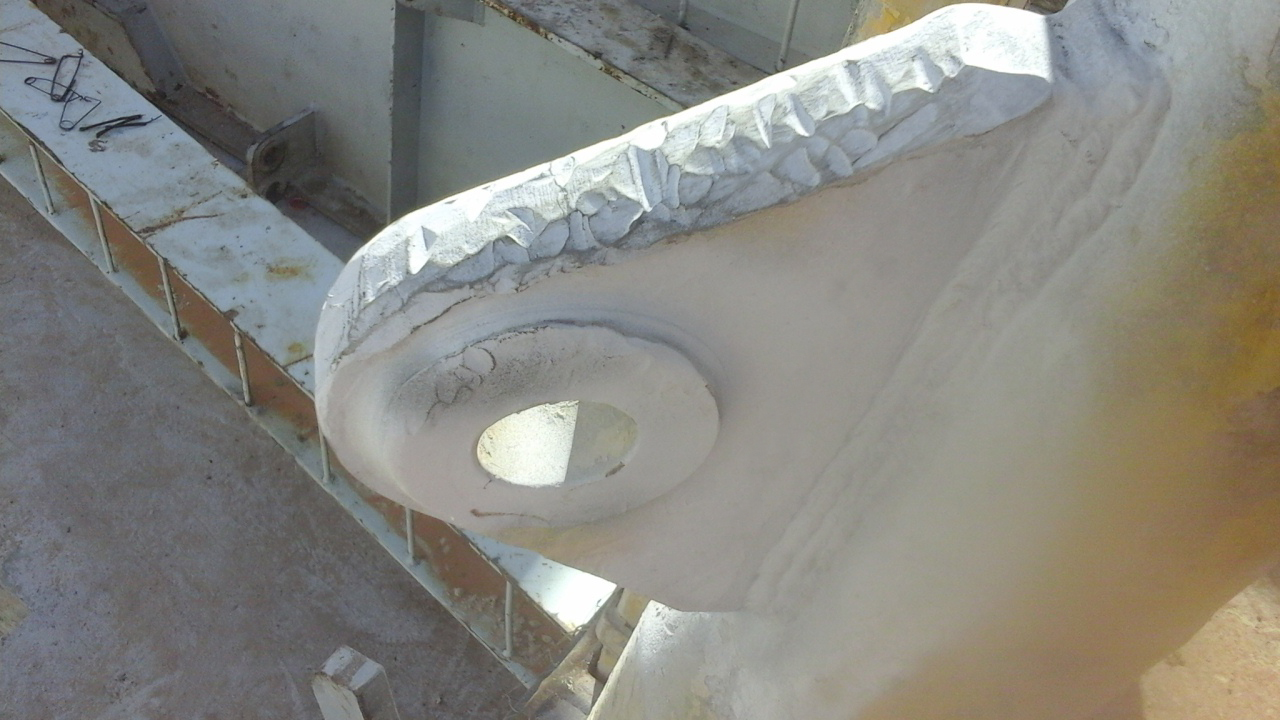 On completion of the survey, a comprehensive PDF report is provided along with an Excel table summarizing all surveyed pad eyes, their location, equipment, color code, SWL, recommended shackle size and dimensions.
For more information on our Lifting Pad Eyes Survey services and our SRF Integrated Solutions©™ system, please contact us at [email protected].
---